Have you never been on a motorhome holiday and are unsure if camping life is for you? Read our best reasons to go on a motorhome holiday, and who knows, you might get caught up in this way of traveling, in the freedom and nature experiences.
Australia and New Zealand are perfect countries to experience motorhome life for the first time, as there are good camping facilities, helpful tourist information and exciting experiences.
A room with a view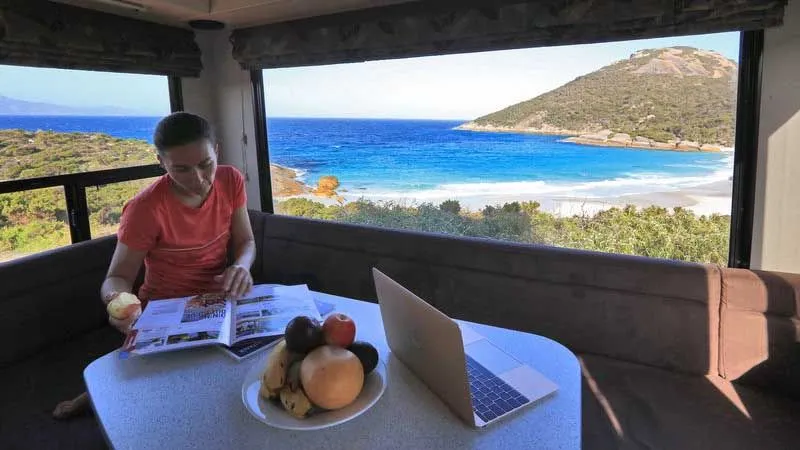 Which hotel room can give you such a view, without costing a fortune?
The answer is simple: Rent a motorhome. Watch incredible sunsets, fall asleep to the sound of the waves crashing against the beach, and wake up to a view like this. Simply magical!
If you visit the mountains in Australia, you will definitely enjoy the view.
Look at the stars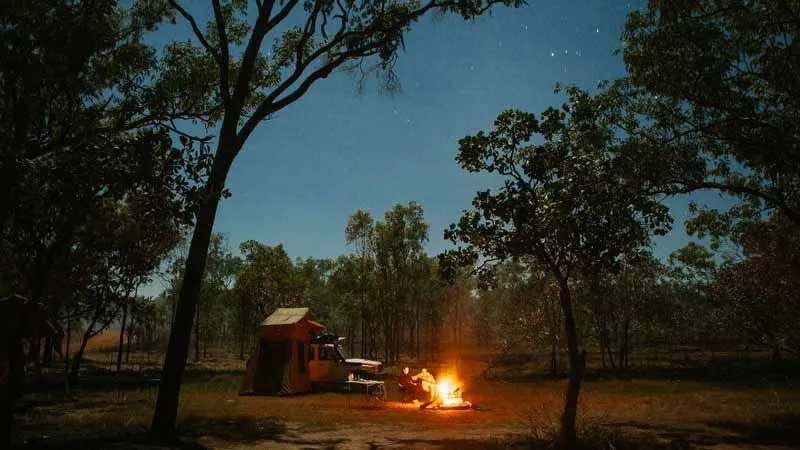 It is magical when darkness descends and millions of stars appear in the sky.
What do you do with TV when you can sit outside and watch the Milky Way, the star formation Southern Cross and see the progress of the star falling across the sky?
Flexibility and a sense of freedom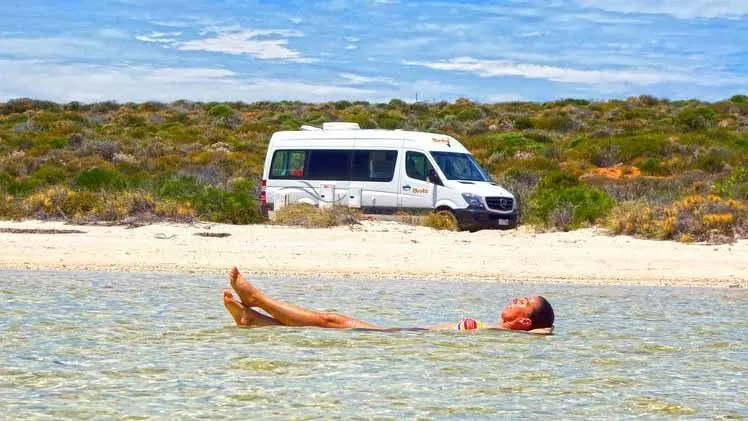 The motorhome not only provides flexibility that does not exist if you travel by bus, train and plane, it also gives a fantastic feeling of freedom. You can go where you want, when you want and stay as long as you want. Make sure that you got the perfect camper batteries for your vaction.
Is the weather bad? Drive on until you see the sun again. Did you find the world's most charming and relaxing beach resort? Then the choice is easy. Stay a few extra days.
Cook yourself, or go to a restaurant. The choice is yours.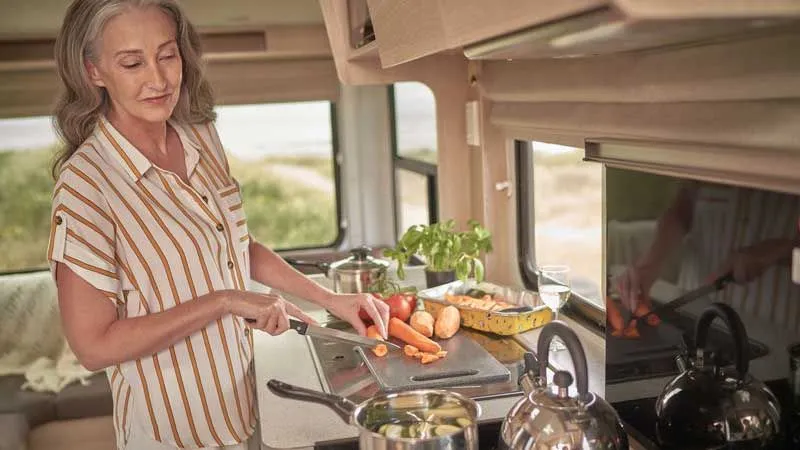 With a motorhome, you can choose when you want to cook your own food, and when you want others to cook it for you. If you are out and about and experience the surroundings and it is a long way to the nearest restaurant, you can stay anywhere and cook your own lunch.
If you want others to cook your dinner and take care of the dishes, you can drive to the nice fish restaurant you passed just before you parked for the evening.
Child friendly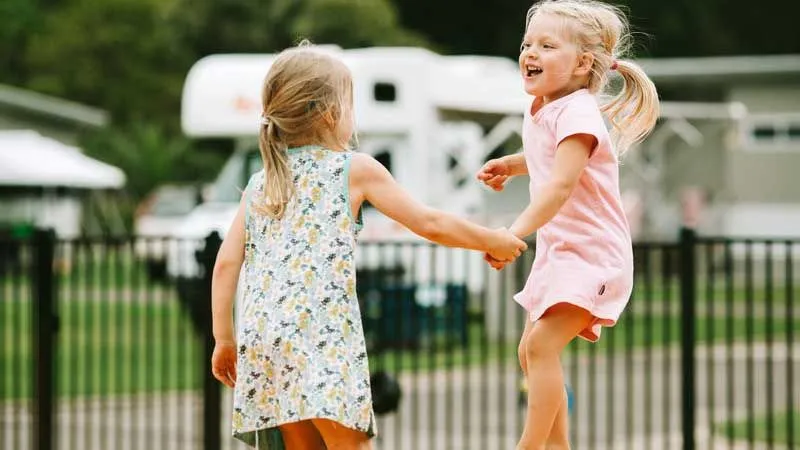 Choose a campsite with child-friendly facilities such as a swimming pool and playground. The children will thrive and the biggest problem will be getting them to bed in the evening.
Many campsites in Australia and New Zealand are very suitable for families.
Get in touch with nature – and yourself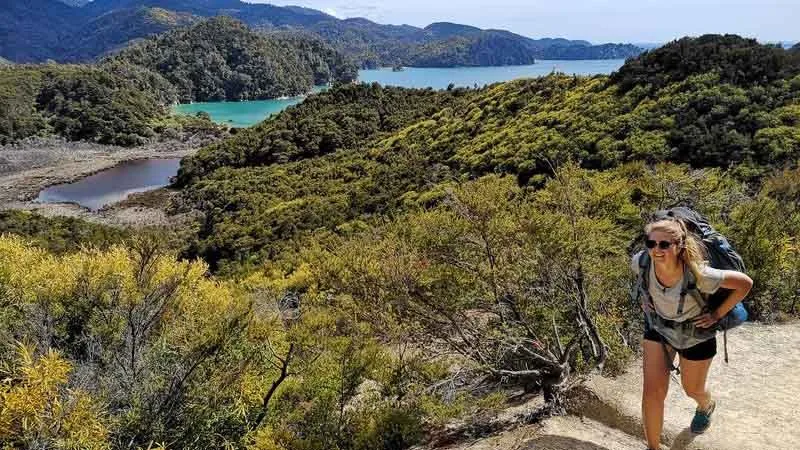 Turn off all technical equipment and discover the nature and surroundings around you. Walk in nature, go for a swim in crystal clear water or kayak along the coast. Be active and clear your mind in the same crank.
Fresh air, tranquility and beautiful nature are perfect ingredients when you want to recover from a hectic everyday life.
Transport and accommodation costs in one package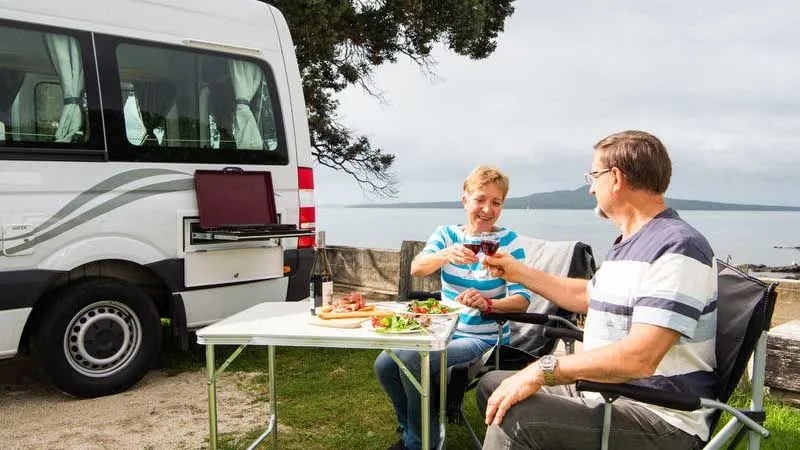 If you rent a motorhome, it is not only the transport that is included, included in the price is also accommodation (as well as access to both kitchen and toilet / shower if the car is equipped with this) The only thing that is added is fuel and the campsites' fees price level.
If you choose to cook many of the meals yourself, you save some money on the food budget.
BBQ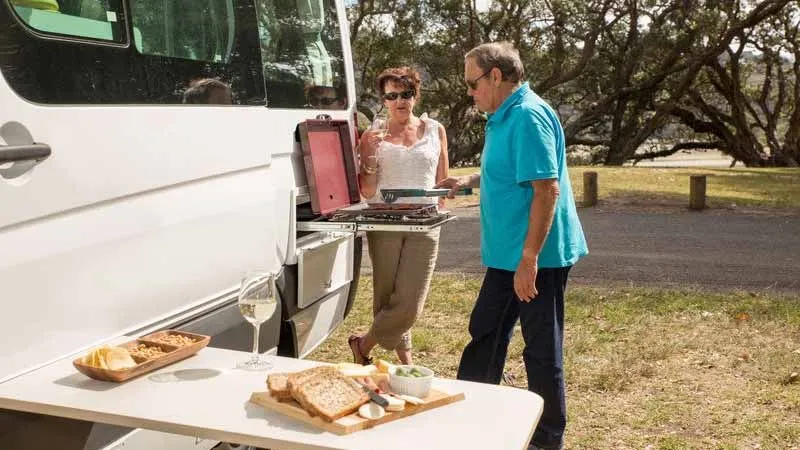 No camping trip «down under» without taking part in the national sport of grilling! Barbecue is popular and social in both Australia and New Zealand, and many campsites have communal barbecues. It's also a great way to get to know other campers.
If you have a motorhome that is equipped with a barbecue, you can invite to a barbecue party.
Quality time with family and friends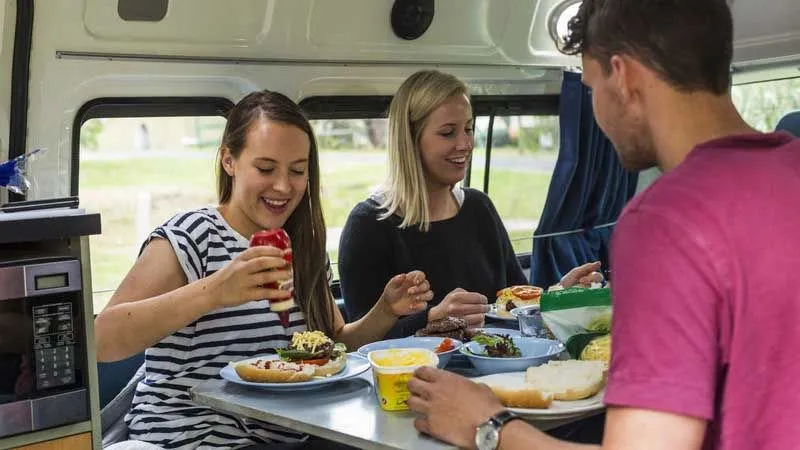 During a camping trip, the everyday packed calendar and time pressure are far away and you can use the time for each other. Put away the technology and play old-fashioned board games or cards. Walk, participate in fast-paced activities for the whole family or with friends, or cook together.
The point is to spend time together and share all the exciting experiences during the trip.
Get closer to wildlife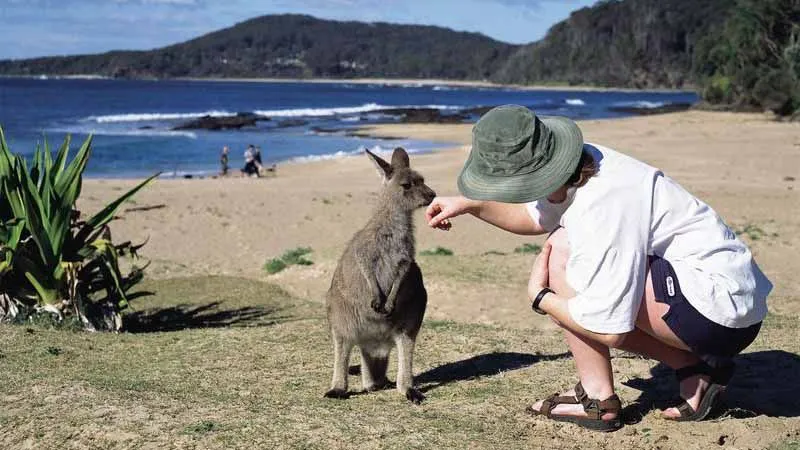 The chance to see the iconic animals that characterize Australia and New Zealand is greater on a camping trip.
Do not be surprised if kangaroos and emus graze on the campsite. And it is no experience that beats seeing the koalas in the trees, or seals and penguins at the water's edge as they move.
A camping trip suits everyone, regardless of budget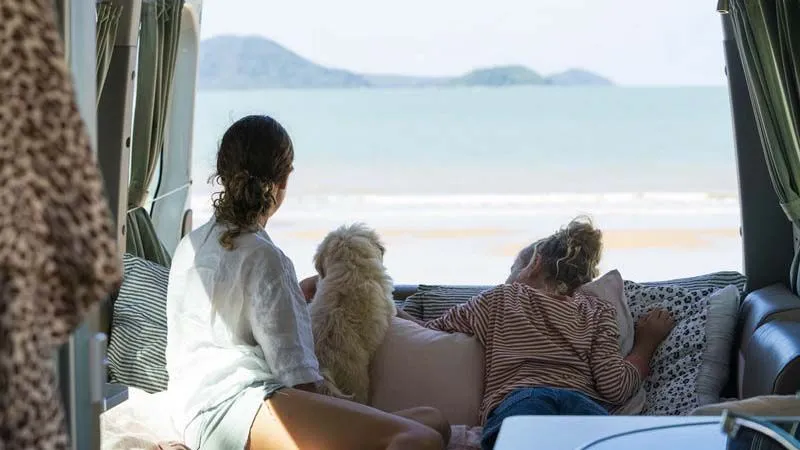 Some prefer to sleep in the open air, others prefer everyday comforts within easy reach. Camping trips are suitable for everyone, regardless of budget. It does not matter if you travel by car and tents, or drive a motorhome with 5-star facilities, the experiences are the same.
In Australia and New Zealand, most needs that arise during the trip can be met, regardless of wallet size and budget.